Tape Backup¶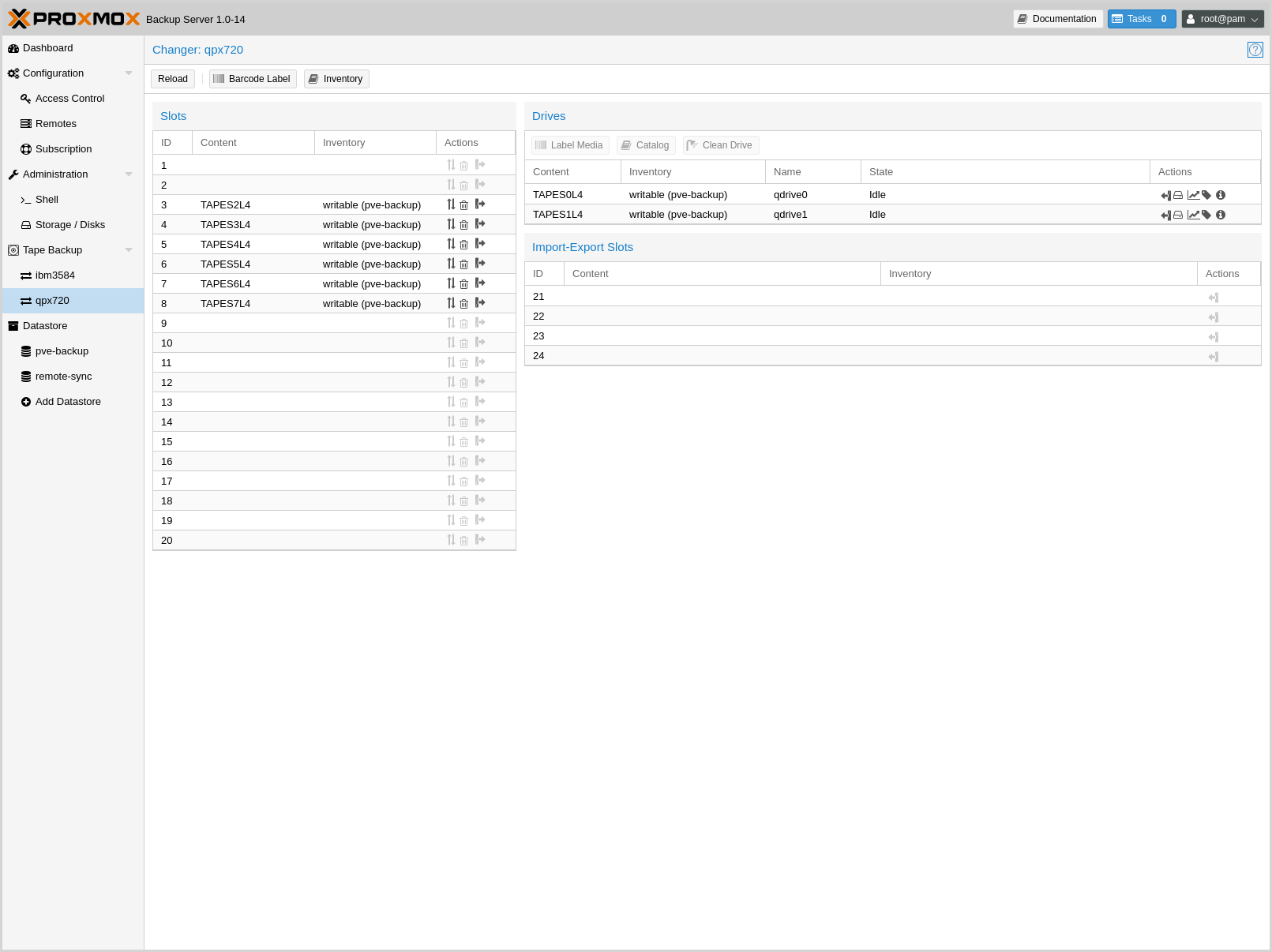 Proxmox tape backup provides an easy way to store datastore content onto magnetic tapes. This increases data safety because you get:
an additional copy of the data,

on a different media type (tape),

to an additional location (you can move tapes off-site)
In most restore jobs, only data from the last backup job is restored. Restore requests further decline, the older the data gets. Considering this, tape backup may also help to reduce disk usage, because you can safely remove data from disk, once it's archived on tape. This is especially true if you need to retain data for several years.
Tape backups do not provide random access to the stored data. Instead, you need to restore the data to disk, before you can access it again. Also, if you store your tapes off-site (using some kind of tape vaulting service), you need to bring them back on-site, before you can do any restores. So please consider that restoring from tape can take much longer than restoring from disk.